Precision Rifle Barrels Proudly Made in Oregon – USA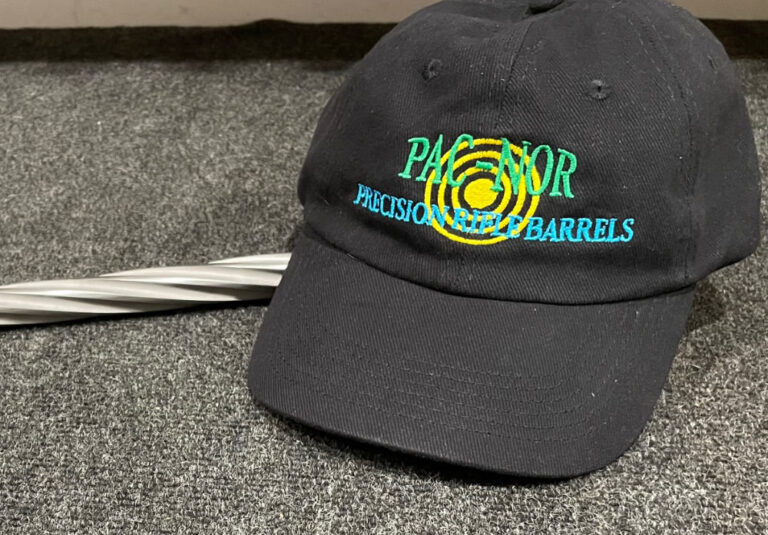 To order a Pac-Nor hat, call us at (541) 469-7330
or use our Contact Form
We are open and can take your order. Although we are somewhat limited with chamber options, we are adding to our tooling daily.
We are ready to take your orders and look forward to hearing from you!
Call us at 541-469-7330 and tell us what you need for your next project.
A Gift they will never forget,
order a PAC-NOR Rifle Barrel
Available all year long, please call us.
Make Your First Shot Count!
Whether you would like your favorite hunting rifle rebarreled or want an exotic wildcat cartridge in your next varmint rifle, PAC-NOR is ready to rebarrel your action. PAC-NOR has been rebarreling actions since 1985, and has completed thousands of jobs for shooting enthusiasts ranging from hunters to serious benchrest shooters.
PAC-NOR can rebarrel popular bolt action rifles including Ruger model 77, Remington models 700, 721, 600, 7 and 30, Winchester model 70's (pre and post 64), 1903 and A3 Springfield, Enfield 1917 and 1914, CZ, Mauser, Sako, Savage and most others. All military and early manufactured commercial actions will be Rockwell hardness tested before barreling.
Any action found to be too soft to safely handle a desired cartridge will not be barreled and we will notify the customer before returning. Under no circumstance will an unsafe action be barreled. PAC-NOR does barrel Ruger models 1 and 3 but does not rebarrel other lever actions, slide actions, semi-automatic rifles or actions with pressed-in barrels.
When sending an action for rebarreling, be sure to remove all scopes, rings, and stocks, sending PAC-NOR only the action or barreled action, packing well to protect trigger.
PAC-NOR manufactures two grades of barrels, 'Standard-Match' and 'Super Match' with tolerances uniform from one end to the other, bore diameters within .0003 and grooves within .0001. Both grades are fabricated using high quality ACCU-TWIST rifling buttons. ACCU-TWIST buttons exhibit the highest level in button technology. They are positioned and indexed using the latest in electro-optical digital measuring equipment. This ensures precise symmetry and proper sizing to less than 50 millionths of an inch. Such high levels of rifling button dimensional accuracy is necessary in order to fabricate barrels having today's fractional M.O.A. accuracy requirements.
PAC-NOR also extensively utilizes "BARREL-SCAN", the electro-optical barrel twist measurement system. The "BARREL-SCAN" system has enabled PAC-NOR to develop new proprietary designs for its rifling buttons, that yield barrels which have substantially better uniformity in barrel twist rate than most conventionally made barrels. This improved twist uniformity translates into reduced barrel vibration during bullet transition, increased accuracy potential, and reduced barrel fouling.
For more information, please call (541) 469-7330.